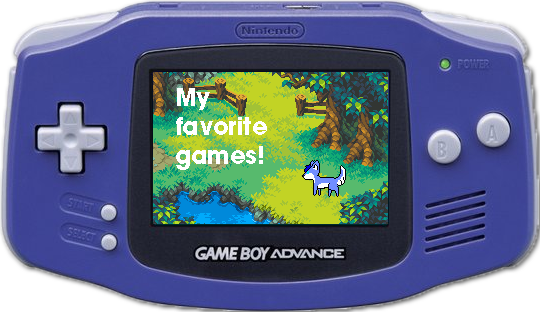 I'm not the biggest gamer in the world, but i do like to play some videogames from time to time!
i've always been very into Game Boy Advance games, ever since i was a kid! i remember playing on the VBA emulator with my brothers all the time. Other than that, i've never been too huge into games though.
Some of my favorites, OUTSIDE of the GBA library are: Portal 2 for Xbox 360, Skyrim also for xbox 360, Minecraft for PC, and The Sims 1, 2 and 3 for PC. i also really like Echo, the visual novel, and Worms Armageddon.

Now, let's talk Game Boy Advance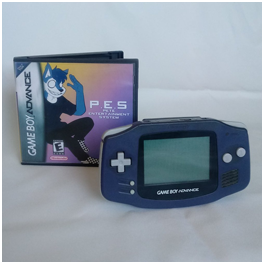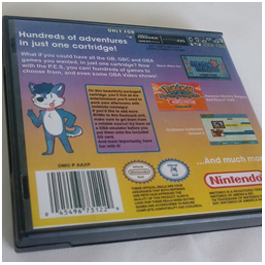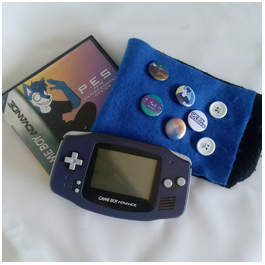 My GBA! it was a gift from Flora (love you!), and because i'm extra, i made a box for the flashcard i got, as well as a small soft pouch with custom-made buttons!
I really love everything about the GBA, the design of the console itself is just fantastic (thank you Gwenael Nicolas), the game library is pretty much endless, it's jam packed with great titles and it's full of personality. I grew up with GBA emulators, and only recently i got the real deal. I couldn't be happier! it's just fantastic. Once i get the money, i'd love to give this bad boy a new case, new buttons and maybe even a backlit screen. I'm very into customization of pretty much anything and everything, so i'd love to go crazy with the colors, maybe even 3D Print a back sticker or something! (haha, 2023 update... i did end up getting this old thing a new case. i use it regularly, such a nice little thing to have!)
i'm using an EZ Flash Omega flashcard to play games, since getting original ones is very expensive, specially when you live in Chile... shipping is pretty expensive and i'm not made of money.
Some of my current favorites are Karnaaj rally (yes, seriously, it's actually very good), Kirby: Nightmare In Dreamland, Pokemon Mystery Dungeon: Red Rescue Team, Rhythm Tengoku, Super Mario Advance 2, and Wario Ware Inc., of course. I've also been very into Tetris DX lately, even though that's a Game Boy Color game.