I'll add the new ones at the top!

Pop tart reviews
HERE!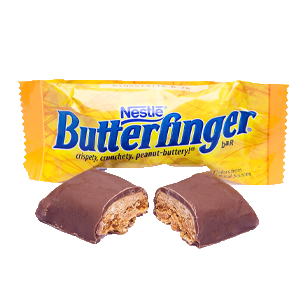 Butterfinger
I'm not sure what i was expecting with these, i guess maybe a soft peanut butter-y filling, airing more towards a nougat? but man, that first bite took me by suprise... what an incredible crunch! loud and very satisfying, with a sandy end that i really enjoyed; it dissolves in your mouth in a very interesting way. Flavor wise, it's indeed peanut butter as expected, a hint of saltyness but not nearly as much as in, say, a reese's cup. the coating of chocolate is not noticeable in the slightest, the peanut really is the only flavor here. I presume the chocolate coating is there to prevent the sugary peanut butter to melt into your fingers. This candy is quite similar to honeycomb candy, i wouldn't be surprised if these are made using a similar method. Very, very good! i'll be adding this to my "favorites" list for sure.
8/10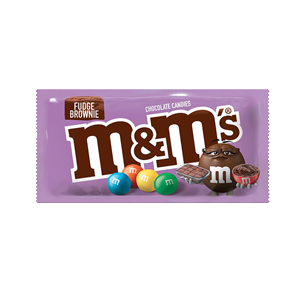 Brownie M&Ms
These are very interesting texture-wise. very chewy and fudgy brownie center, surrounded by the classic m&m chocolate and candy coating. I think that chew goes super well on an m&m! which i wasn't expecting. i thought the texture would be more akin to a cakey brownie, or even some sort of powder-y filling, but this is super chewy and i love that! flavor-wise, these taste almost exactly like McDonald's hot fudge, another pleasant surprise. I knew i wouldn't get an accurate brownie taste, but i wasn't expecting this specific flavor, so that was a pleasant surprise. I'm not sure if i'd have these again over regular M&Ms, mostly because there are less per-bag, but if they were on sale, i think i'd go for em!
7/10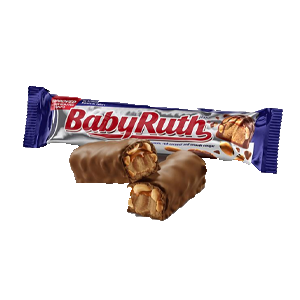 Baby Ruth
Quite an average experience to be quite honest, some soft nougat-y filling, some caramel, some peanuts, all coated in milk chocolate. The works! it's a tried-and-true formula that doesn't bring much to the table when it comes to innovation, but you can't eat this and call it bad candy. I certainly couldn't! Now, considering i had to pay a premium price for these since they are imported from the US, i do have to say i'm dissapointed... When a perfectly good, much cheaper Snickers bar is available to me, i just don't see why i'd go for this. Not to call it bad though! it's just an oldschool standard.
6/10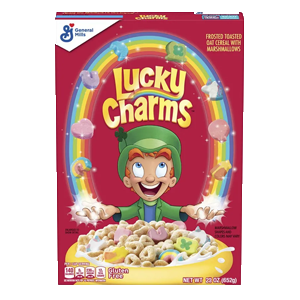 Lucky Charms
After my very positive Captain Crunch experience, i was very excited to try these! when i think about cereal from the USA, i think of Lucky Charms, mostly because the idea of marshmallows in cereal is completely foreign to me. it makes no sense! but i was very excited to see what the experience would be. and i gotta say, i think this is the way to go! the marshmallows provide a weird crunch, which was very unexpected considering real marshmallows are soft and fluffy, while these have the texture of a dry meringue. they're very sweet and taste like vanilla, while the cereal has that classic wheat cereal flavor, which i love. nothing too awfully unique about the cereal itself, what really makes it shine is the combination of the classic, not so sweet wheat cereal with the overly sweet and crunchy marshmallows. very good! in milk, as suspected, it feels less sweet, perhaps not as good of an experience as Captain Crunch, but still pretty good! the marshmallows are definitely less crunchy, but not quite marshmallow-y. I think this cereal is best eaten dry. i will definitely be having this one again!
7/10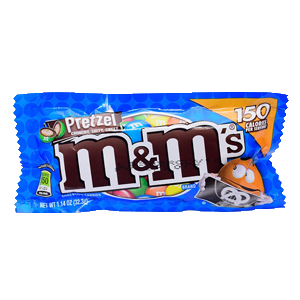 Pretzel M&Ms
The tagline was tempting, with the mentions of crunchy, salty and sweet... i love salt in sweet things, a small sprinkling of sea salt on top of chocolate chip cookies in my opinion is one of the most immediate things you can do to make regular cookies taste professional. I was excited about these! sadly they didn't live up to the hype i built around them in my head... these indeed had more of a crunch, when i was expecting a snap, like the one you'd get from those tiny little pretzels. there's definitely some coarse salt in there, you can feel some big crystals, but it's nothing that actually makes you salivate too much, which was what i wanted and expected from a snack that takes pride on its saltyness. And even the chocolate was a bit dissapointing! i LOVE m&m chocolate, but the ratio between pretzel and chocolate was a bit off for me... way too much pretzel! these defintiely need some work... now, i think i would get them again if given the chance, they're not bad! but they could've been so much better...
4/10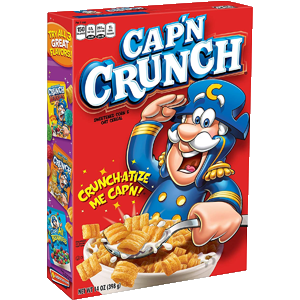 Captain Crunch
The flavor on these things is probably one of the hardest i've ever had to describe. notes of almond, strawberry, raspberry, cinnamon, caramel... i really don't know what these are about and i couldn't care less, these are amazing! these flavors are not a symphony, they're a happy hardcore rave. texturewise, these live up to their name, SO crunchy! the best way to describe the texture i believe would be an airy, sandy crunch. these have a ton of bite to them, but they crumble easily into a tasty powder. the sweetness is a little bit too much for my taste, but i am eating these dry so maybe that's why. NOW, i know that's controversial, eating cereal dry, but the reason why i chose to do that is because that's how i eat most of my cereal. to me, sugary cereals are not a breakfast, but rather something between a snack and candy. the sugar levels are way too high for these to have any relevant nutritional value, so i won't be consuming them under a breakfast context. But, for the sake of making this review a fuller one, i've gone and fixed myself a bowl with some whole milk and some captain crunch, and i have some interesting observations: first of all, the milk really mellows everything out, the cereal now feels less sweet, the sharp bite it used to have has severely diminished and now it has a slight give to it, while still maintaining a nice crunch and shatter, it's overall a nice experience! i think in my future cereal reviews, i'll continue to eat them both dry and wet. now, overall, i think captain crunch is a fine/great cereal! at first i was very excited and i really liked it, but now i am way too full and i think i might need to take a nap. so consume with caution, and keep away from children.
8/10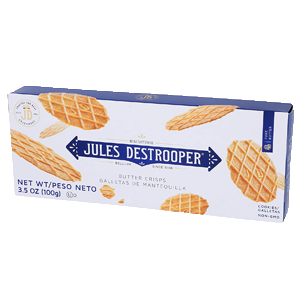 Jules Destrooper's Butter crisps
These are such a standard... And i don't mean it in a negative way, i mean that this is what all similar cookies should measure themselves to. Crispy, buttery, sweet but not overpoweringly so, they have an amazing caramel-y crunch to them that makes them just, so good... I honestly don't know what else to say! I often have a lot of thoughts rushing through my mind when i eat new things, but this time i'm just, blown away by how simple and delicious these are. You MUST give them a go if you're able to.
10/10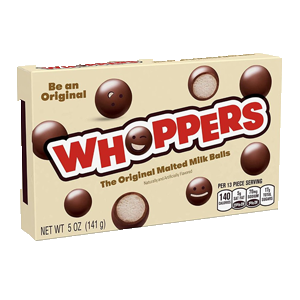 Whoppers
Review dedicated to Flora, who sent me a box of whoppers, (previously reviewed) junior mints and a lot of cassettes!
I wasn't too awfully excited about these before i first had them a couple of months ago, but now i can definitely say this is one of my fav candies! i first bought these from an instagram store that sells candy from the US, and i mostly got them because they were relatively cheap and i just thought, hey, why not. I was expecting a sort of cereal ball with a chocolate coating, and i bit into one of the little balls with that in mind, but the crunch took me by surprise! these are unbelievably crunchy... and it's a very weird and pleasant crunch! (unlike the crunch from the review under this one...)
It's a sort of sandy crunch, like a crystalized ball of sand that shatters and instantly dissolves in your mouth, releasing a milky, malted flavor... Absolutely fantastic! the amount of chocolate is very good, the sweetness is in my opinion just right, and the serving size is very generous! i'll definitely get my hand on these if i ever do find them in here again, and if you haven't had them yet, or havent had them in a long time, you should definitely pick them up! i now have my eyes on the strawberry milkshake flavored ones... one day... but for now, i can safely say these are one of my favs!
9/10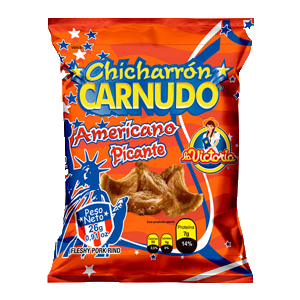 Pork rinds: La Victoria's "chicharron carnudo americano picante"
These were my first taste of the elusive pork rind... i've heard about them many times before but i've never been able to taste them in any way, until today when my mom came back from a small venezuelan market where she got these, along with some other goodies (like guava candy, some cheeses, hazelnut spreads, and some other things). In my head, these were super airy, with a very strong bacon fat flavor, but i really got something completely unexpected with these, and i'm not sure if i like them. But they posted quite an interesting point, which i'll bring up soon. These are SO HARD. SO INCREDIBLY HARD. It makes sense, pig skin is rather thick but i really wasn't expecting this kind of crunch. it's slightly airy around the edges, but more than anything this is just painful! like biting on a piece of dry clay. I'm not sure if that's the case with all pork rinds or just this specific brand, but these are just so hard... Incredibly unique. i thought they'd be like a slightly rubbery cheese puff but they are SO much harder than that. Flavor wise, they are alright... They do read meaty, but they have a slight funk that im not sure i enjoy. This particular flavor is spicy, but quite gently so. I'm not a huge fan of hot foods and even i found these to be on the mild side. I think they're good though! i can definitely feel the flavor of the pork, the spicyness is more than anything an end note. Now, i was quite grossed out when eating this because my mind immediately went to thinking about how this is just fried pork skin, but then i stopped to think, hey, meat is animal muscle, milk comes from a cow's udders, animal products definitely get weird when you stop to think about them. I won't become a vegan anytime soon, or ever for that matter, but this did make me put into perspective the animal products i do eat. I'll continue eating meat, but with a more open mind and more familiar with the process that goes behind it. Now back to the pork rinds. I don't really love them to be quite honest... I'll stick with cheetos and other similar puffed snacks.
4/10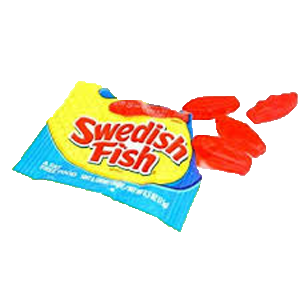 Swedish Fish
I was expecting a pretty normal gummy texture but i'm tempted to say this doesn't really count as a "gummy" at all! the texture is very very weird, chewy, not at all bouncy like a gummy would normally be. Reminds me of a Turkish Delight in regards of texture! very unique and unexpected. Flavorwise, these are ever so slightly waxy, which i actually kind of enjoy in this context, and they have a vaguely fruity flavor. What strikes me the most is the floral flavor these have, almost like rose water. I'm not sure if that's intentional or if the artificial flavorings they're using just sort of taste like rose water when combined, but i'm enjoying these! quite a bit actually!
8/10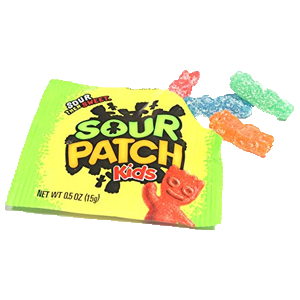 Sour Patch Kids
I don't have a ton to say about these, they are pretty run-of-the-mill sour gummies! i do like the texture on them, not as bouncy as i'd expect these to be, which is nice for a change. I won't review each individual flavor, but i can tell you that overall they are kinda nice? nothing to write home about really. Nothing awful, nothing excellent. The level of sourness is pretty good, not challengingly sour or too bland, but other than that, eh! i won't be having these again. Not interesting enough for me to go back to them.
4/10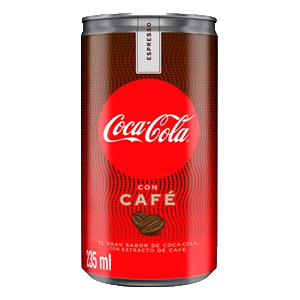 Coca Cola with coffee: espresso
Those who know me, know i'm not a huge fan of cola drinks. They remind me of being sick, it's a long story. So, i was ready to not enjoy this new coke flavor. Not only do i dislike coca cola (both as a drink and as a company) but i also don't consume a ton of sodas. I've heard people drink like, a can a day; i could never do that. I'll have a glass of soda MAYBE once every two weeks, give or take, with sunday's lunch, and that's not even always the case. I saw this can at the store and i thought i'd give it a try, since it was also pretty cheap.
I was completely blown away!!! The coke flavor is definitely there, that classic nutmeg-y, caramel-y flavor, but the coffee flavor is VERY present as well! it's strong, while not being overpowering, it really works fantastically with the coke, nothing "screams" too loudly, both flavors work together to create a symphony. It doesn't feel like a great quality coffee but that wasn't the expectation i had at all, so it wasn't a dissapointment in that regard. This does feel very artificial, like the kind of coffee you get from the machines in waiting rooms, but there's an odd comfort in that kind of coffee. And that comfort translates to this coke flavor! it feels creamy, even though there's no milk in this, nor any milk flavorings, since this is the espresso flavor (i haven't seen the other ones that do include milk). Coffee and coke... that combination really doesn't work in my head at all, but on the can... This is fantastic! i'm not kidding when i say this might be my favorite soda, with Inca-Cola being on second place. I really can't get over that creamy flavor, it's absolutely mesmerizing and almost hypnotically good. And the sweetness level is pretty good as well! here in Chile, if a food or drink is high on sugar, the goverment will add a little warning sign, and this can doesn't have that sign, so it can't be That bad for you! This keeps getting better and better... perfectly balanced, delicious, original, interesting, cheap... I hope they don't take this out of the market, cuz i really might keep buying these! absolutely amazing!!!
10/10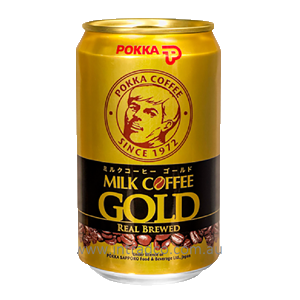 Pokka coffee's "Milk Coffee Gold"
Even though i do consider myself a sort of coffee snob-in-training, i do think instant coffee has a time and a place. i really think nothing beats a cup of bad, cheap instant coffee in a camping trip. i do love specialty coffee and prefer it BIG time over instant, but im not closed to trying interesting instant coffees, like some Dolce Gusto pods with funky flavors, or in this case, this mysterious japanese canned coffee my brother got for me. This is certainly instant coffee. it feels like it, tastes like it and smells like it. but i'm willing to say this is one of the best instant coffees i've tried! it has a surprisingly fruity aftertaste, peachy and fresh. A very surprising thing to notice from an instant blend. it's not bitter, yet it doesn't feel sweetened that heavily. the amount of milk is just right too, a great balance both for coffee lovers and milkier drink lovers. i think i'd buy this one again! right now i'm having it straight from the fridge, cold as it can be. really nice! not specialty at all, but still a nice experience i wouldn't mind having again, if i'm in the mood for instant coffee.
7/10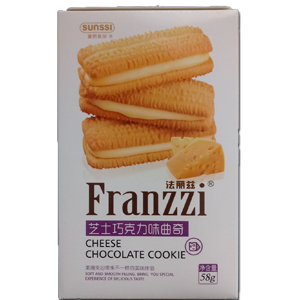 Franzzi "Cheese Chocolate" cookies
Usually when a sweet snack/food says it has cheese on it, i (and i'm assuming most people) assume it's going to be a cheesecake kind of deal. That's what weirded me out about these cookies, they had a block of cheese on the package, and not a cheesecake or a bar of cream cheese, it's just a straight up block of swiss. Of course i had to buy them. I was expecting the picture to be a translating error, like, maybe someone from the design team didn't know the diference between cream cheese and regular cheese, so they just went with that, but Nope! this is actually cheese. Straight up cheese. Not swis like it shows on the package, but rather a very stinky cheddar, orange and all. these are sandwich cookies, a vanilla (not chocolate as far as i can taste) bisquit, very very crumbly and sand-y, similar in texture to shortbread, with a creamy filling that, not joking here, tastes like a dorito. or a cheeto. for real these things are WEIRD. is that bad? not at all in my opinion, the flavor is actually oddly pleasant, but the shock is still there. this really smells and looks like a dorito filled vanilla cookie. But believe me, i wouldn't be giving these the score i'm giving them if they weren't worthy of your time.
7/10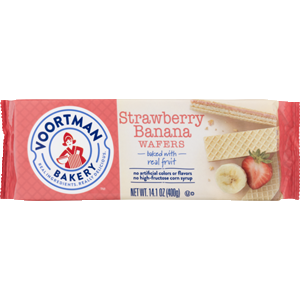 Voortman Bakery's strawberry and banana wafers
Wafer cookies have always been a big weakness of mine. I love how you can eat a lot of them and not feel full or guilty. Sometimes that can also be a negative thing though, wafer cookies tend to be a little bit on the bland side when it comes to flavor, so you have to eat a lot of them in order to get a nice idea of their flavor. Now, these cookies? these are literally perfect in every way. The size is great, the texture is light, airy and crunchy, and the flavor... god, the flavor is just absolutely incredible. I wasn't expecting to like this flavor combination as much as i did, but it truly is amazing. You can feel how natural the flavors are (very similar to freeze-dried strawberry and banana), they really hit it out of the park here. The cream-to-wafer ratio is also quite unusual, there is A LOT of cream, one layer of strawberry and one layer of banana, both very thick, both incredibly well done. You bet i'll buy these again.
10/10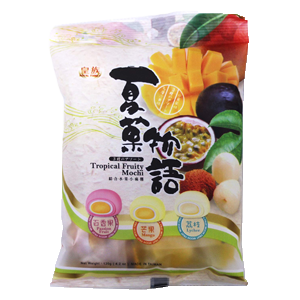 "Royal Family" tropical fruit mochi (lychee, mango and passionfruit)
I've always loved the idea of mochi, a soft and chewy dough made of rice, filled with something nice and sweet inside. In concept that is really good, but at least these mochis that i had were not the best... the rice dough lacked in sweetness (which is something that most japanese snacks do, i've noticed) and made them a bit "bleh" to eat. the texture is AMAZING though, so i'll give that a pass. it's more about the filling anyway. sadly, these fillings weren't the best either... the lychee one didn't have that much of a flavor to it, the passionfruit one was a bit more strong but still not enough to make it a great experience, and the mango was the best one, but even then, it didn't make them that tasty. i did like the textures on the fillings, they were pretty jam-y, they had a certain grittiness to them that made them quite enjoyable. that's the main problem with these mochis in my opinion, the textures are all GREAT, but the flavors are really lacking... i'm not gonna give up though, i still want to eat a great, sweet mochi, and i will if given the chance.
4/10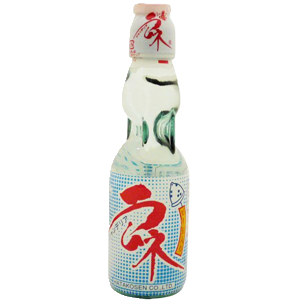 Ramune, classic flavor
Ramune... the famous hard to open soda... i do gotta admit, i was kind of nervous when opening this, because i did a bit of research and apparently you can get Very messy opening these. gladly, my soda didn't spray everywhere, but it did fizz over a little bit so i had to get a towel. now, when it comes to the flavor... it's definitely not what i thought it'd be! i was expecting lemon-lime, but what i got was, quite an interesting flavor... it does read lemon-lime, but it's mostly some kind of bubblegum-y flavor, which was definitely a nice surprise. perhaps a hint of toothpaste for kids, strawberry flavored? just a bit, definitely not unpleasant. in my opinion, it could use a bit more sugar. i'm a big fan of sugary sodas, since i don't really drink a lot of sodas, so when i do drink them, i like to go all out and get a very sugary one, you know, treat yo self. the amount of fizz was also very interesting, it's very light and effervescent, unlike regular sodas that tend to have "bigger", "harsher" bubbles. this is very subtle. overall, it's a nice experience! not incredible, but definitely enjoyable.
6/10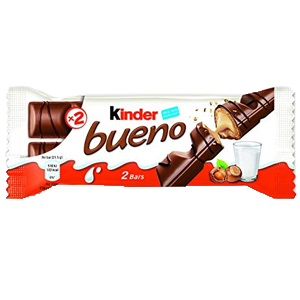 Kinder Bueno
Kinder bueno... one of my favorite snack reviewers (shoutout to Sir Sebastian) said it's one of the best candy bars ever... wish i could say the same. i found this a bit weak... the texture is quite interesting, the wafer adds a nice crunch and the texture of the filling was super creamy, almost liquid-y but not messy at all to eat. in that regard, this is very good! but flavorwise, they could've done so much more with it... the hazelnut flavor is EXCELLENT, better than nutella in every way. but it falls flat cuz it relies on itself a bit too much. it would've been great to see this flavor work with other elements, and sadly we only got what feels like eating nutella out of the jar, and then munching on a cracker. I'll definitely keep my eyes open for other Kinder hazelnut candies, because that flavor really is something. but otherwise, it's a bit boring sadly... (insert a joke about Nadia Oh's song "No Bueno" here)
6/10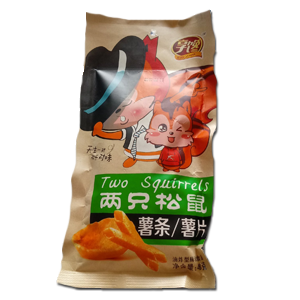 "Two Squirrels" chips
Alright, let's write about these things. EVERYTHING about these chips is weird. literally everything. i tried looking up some information on these online, but i couldn't find anything. that's why i had to take a pic of these myself to add to this page, so that's why it might not look as sharp as the rest. the packaging is oddly long and made from a very weird plastic-y paper, the brand mascot selection is quite odd, two squirrels? why? i'm not complaining though, they are cute. they made me want the snack. my brother offered to buy me some chips from the asian market when we went together, and i picked these from all the others, just because i thought the characters were cute. plus, i can't read japanese so i didn't know much about any chips, so i went for what i thought was cute. now back to the weird, the shape is not what it shows on the package, the shapes of these chips are actually very thin cilinders, and rectangles with waves on them. the texture is VERY weird too, it's like an airy, crunchy cardboard. and the flavor, god, the flavor is the weirdest part. these are ALL possible flavors at the same time. it starts off sweet, grassy, and then, for some reason very reminiscent of Cheerios cereal. Then it hits you with a lot of spice, like a white pepper kind of spice. Then it starts getting sweet, like a BBQ sauce with honey, then it passes to a slightly fishy flavor, and ends on a very pronounced garlic note. It's like they couldn't decide what flavor to do, so they did all of them. is that a bad thing? not at all. these are VERY good, and they are for sure a conversation piece, since EVERY part of this snack is weird.
7/10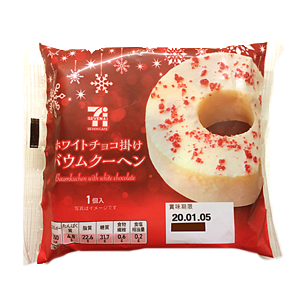 "Seven & I" white chocolate baumkuchen
Believe me, you're in for a treat if you pick this thing up! it's a very simple vanilla cake with a white chocolate covering, but it is very, very well made. The cake itself is very moist, it has a very fine crumb, which makes it feel dense, but still light somehow, it's a very odd combination! the vanilla is definitely there, but it's not overpowering, it works perfectly with the white chocolate covering. i do have to say, it didn't really taste like white chocolate, but more like some sort of white frosting or glaze. It's still very, very good though! i'd pick this one up again, definitely. it's great on its simplicity.
8/10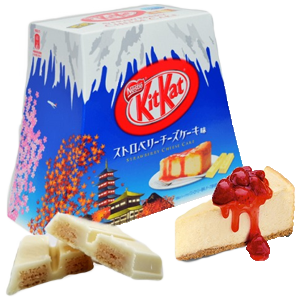 Kit Kat "strawberry cheesecake"
Now this is way better than that last kit kat experience... The strawberry flavor is definitely the most forward, it doesn't feel like "pure" strawberry though, there's definitely a certain creamy-ness, fat-y-ness to the flavor that i'm assuming is supposed to be the cheesecake factor kicking in. It doesn't really feel cheesy though, which i was slightly dissapointed by. however, it's still a very nice, interesting flavor that i would not otherwise expect from a kit kat bar! so points to them for that!
6/10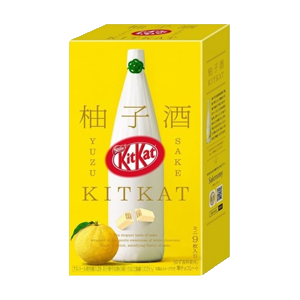 Kit Kat "Yuzu Sake"
Oh boy... i've never had sake before, but if this is at all how it tastes then i'm Not interested! this thing was incredibly bitter! beyond belief! i was expecting a little bit of a bitter flavor, since Yuzu is a kind of lemon that's not supposed to be eaten, but rather used to flavor things, such as sake. but this is straight up painfully bitter! in a scale from 1 to 10, these are an 8, if not a 9. it starts off incredibly bitter, like eating a whole lemon with skin and all (and thanks to Rink, i've done that already, so i know what i'm talking about). then, it ever so slightly mellows out to make the citrus flavor more pronounced, but it's still mostly just bitterness. the little Actual flavor i got was pleasant though, a very floral lemon, similar to bergamot. but gosh, the bitterness was just way too much for it to be worth the small, nuanced floral note you get at the very, very end.
2/10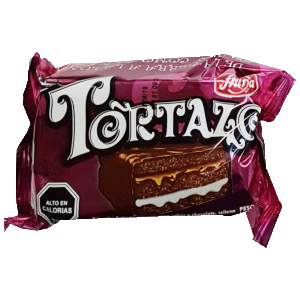 Tortazo
Review dedicated to "keyboard", who kindly signed my guestbook asking for more food reviews!
Ah, Fruna... everyone hates/loves Fruna... if you're not familiar with Fruna (basically if you're not chilean like me), it's a food company that has very, very low quality standards, which allows them to have INSANELY cheap prices, which is why their products can be found pretty much anywhere, but specially in schools. Fruna takes people back to their childhood, and it sure brings me back as well. I used to eat their ice creams a lot as a kid, they were insanely cheap and since growing up we didn't have a lot of money, it was the perfect treat. I kinda became addicted to Tortazos when i started college! the vending machines we have in college always had tortazos, and i just loved them because not only were they cheap (0,39 US dollars, as i'm writting this in 2019), but they also filled me up quite a bit, which was super useful when i didn't have time to have a hearty breakfast or lunch. A Tortazo consists of a small chocolate cake, with one layer of dulce de leche (or "manjar" as we call it in Chile) and a layer of cream, all covered in chocolate. Now, imagine i just wrote all of those ingredients between quotation marks. the quality of the ingredients used is VERY, very bad and cheap. needless to say it's not real chocolate, real manjar, or real cream. it's all fake. is that a bad thing? sometimes. in this case, i dont think it's the end of the world. you get what you paid for, and i would pay for it again.
7/10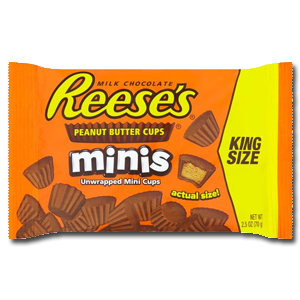 Reese's Minis
Another snack i was not expecting to love as much as i did! the chocolate is sweet, the peanut butter is slightly salty, the combination truly works in the best of ways. I'd say this is my candy of choice! if only we had them here in Chile...
10/10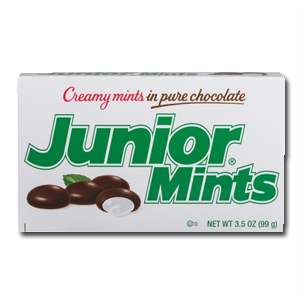 Junior Mints
These were a very pleasant surprise! i do enjoy mint+chocolate, but i was still expecting these to be Just okay. i'm very glad i was wrong! the chocolate is very dark and it feels like a high quality chocolate, and the mint is quite strong, but not strong enough for it to hurt, or make it hard to eat a whole box of these. very, very good!
9/10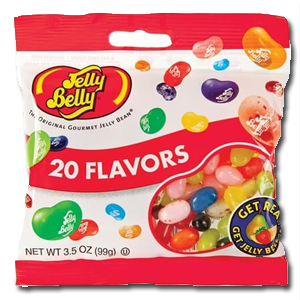 Jelly Bellies
Jelly Bellies are incredible, the flavors get INCREDIBLY close to their real life counterparts, so they're not only delicious, but also fun to eat! i've always liked food that's flavored like Other food, like japanese kitkats, or weird chip flavors, so these are definitely fun in a bag.
9/10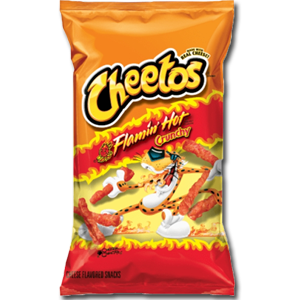 Flamin' Hot Cheetos
I was not expecting what i got when i had these for the first time! i really thought they were gonna be cheesy-er. but nope! these have NO cheese on em whatsoever. It's pure HOT, and not an enjoyable hot like what you get with good hot sauces. It's hot for the sake of being hot, to the point of it being unpleasant. wouldn't have these again!
3/10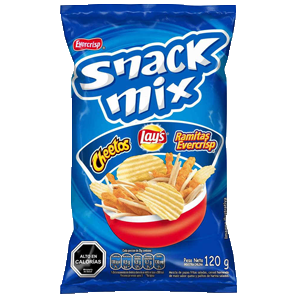 Snack Mix
A classic! as a kid, these were my go-to snack whenever my parents gave me some money. they got a bit of everything! Lays chips, Cheetos (and not the flamin' hot kind, luckily) and "Ramitas", a chilean snack i'm yet to review here, but bitch let it be known: those rock my ass off everytime i have them. what's not to love? it's a great selection of snacks, and it's just such a good idea to mix them all up. you don't have to buy 3 diferent bags of snacks to enjoy these! lovely!
7/10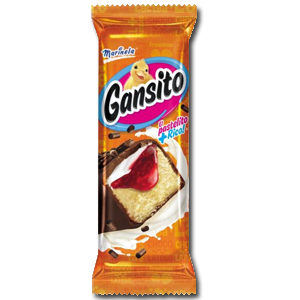 Gansito
Now THIS is how you do a snack right! for the people who are not In The Know, a Gansito is a vanilla cake, with a strawberry jam filling AND a cream on top of it, all coated in chocolate, with extra chocolate sprinkles on top. the textures are fantastic, one bite melts instantly in your mouth. These are great as they are, but a pretty popular Life Hack is to put these in the freezer overnight and enjoy them frozen. that works too! one of the best snacks ever.
9/10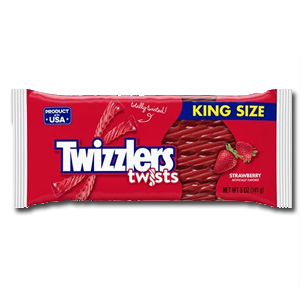 Twizzlers
These are pretty weird... i was expecting these to have a LOT of flavor, almost too much. but i got the absolute opposite! very very little strawberry flavor. i'd argue it had more smell than it did flavor. However, i liked them Just because it gave me something to chew on. it's less of a snack and more of a thing to do, like using a fidget spinner or chewing on the back of a pencil. but this is a "food" review, not a "thing" review. so, for what it is, it's not that good.
3/10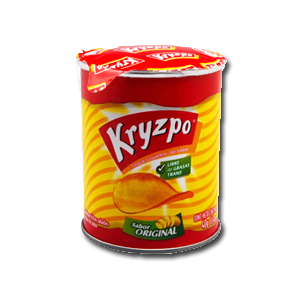 Kryzpos, original flavor
These are pretty much chilean pringles, perhaps not as salty. i actually really like the level of saltyness these have! the only bad thing is that That makes them pretty addictive. with pringles, you feel kinda Bad if you eat a lot of them, but you can just keep going with these. not good for your health but Damn it it sure is a good time.
8/10